What is House Trevethan?

We are with you every step of the way: Advisory, Planning, Delivery, & Maintenance
We see that large corporations and businesses have a plethora of technology options available to them and oftentimes the small business sector, while needing these very same technologies, do not have the opportunities available like the "big guys" do.
So, we set out to change that! We are a group of technologists who use what we've learned and experienced in the Enterprise space and apply the same methodologies and offer the same technologies to SMBs!
What does that mean? This allows small business owners to pivot, compete, and grow their businesses for success. It puts small business in the same tech lane as big business. House Trevethan offers:
Ecommerce (have a smooth & repeatable online buying experience)
CRM (track & vet solid leads and keep in touch with current clients while you sleep)
APIs (get two pieces of software to "talk to each other")
Holistic Managed Services and an Expert Advisory Team at the ready.
Did you know that 90% of technology that any business needs to operate smoothly, save time, and grow are already on the market? Avoid paying for custom work and the price tag that comes along with it! House Trevethan is a house full of Experienced Advisors, Tech Wranglers, & Nerd Whisperers. We will help your project succeed within the budget and parameters you require.
Your Business. Our Solutions. Your Success!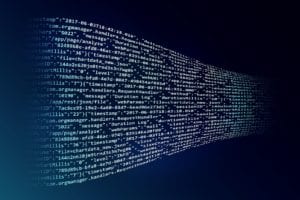 Meet & Greets are complimentary, and there is no obligation tied to it.
Holistic Managed Hosting
Leave your website hosting to us! House Trevethan takes the worry and stress of maintaining your site so you don't have to! We keep your site up-to-date and secure. We monitor your site 24/7 365 and we are always available to assist you with your website hosting needs!
Customized Monthly Report

General Upkeep and Software Updates

Security and Performance Audits

Monitored account

Access to a variety of licenses and industry leading tools to help those who maintain and update your website

Real, live humans ready to talk with you should you need to!
The Partner Experience


Relationships Over Sales
Relationship-first Approach
Budget, Goals, & Business Realities Built into Your Customized Technology Blueprint
Accessible and Responsive, Caring Team Here For  You

eCommerce
Integrated and Smooth Experience from "window shopping" to Checkout.
Secure Online Shopping Experience
From simple products to complex solutions, we have the technology to do it!

Customer Relationship Management
Marketing and Automation with data-driven decision making
Expand Your Sales Reach with Automations & Workflow Management
Increase Sales and Return Customers through intelligent engagement based on behaviors and preferences.
Save Time, Money, & Tasks!

Holistic Software Solutions and Services
We use technology to tackle your unique business challenges
Notice ease of use, increased efficiency, and increased productivity
90% of your technology solution have already been built and just need to be configured. We help you save time & money!

Websites
Flexible, easy to maintain sites
Opensource Allows for collaboration with thousands of developers across the globe
Simple Solutions to Complex Technology Challenges

Advisory and Audit
Regular Reporting about System Performance
Our Team Makes Long-Term Strategy and Execution Based on Data-Driven Decisions
Education and Tools
Adoption of New Processes to create a more efficient and eco-friendly workspace.
Regulatory Obligations Always Considered
Value of HT

Honesty & Transparency
Clear, open, constant communication
Detailed documentation for your Project for cross-team involvement/participation/collaboration
Heart & Truth 
Success of our client's business IS the measure of our success. Decades of experience working with big companies on big challenges.
Enterprise level software and solutions offered to small business by House Trevethan.
Affordable and scaleable solutions that future-proof your business's growth.
Hope & Trust
Relationship-first Trusted Partner
We Always Prioritize the Best Interests of our Clients
House Trevethan is always looking at the big picture so you don't have to worry
Culture of Documentation
Ethos of House Trevethan that allows for open and clear communicatiohn
We will show you how a culture of documentation can decrease meetings, increase efficiency , and empower your team to do more than ever before!

Talk to Our Team

Schedule some time to do a Meet & Greet with our team!
We'd love to get to know you and your business.
Client Pain Points

Frustration
Problem:
Lack of Availability
Solution:
Always Available with several ways to contact us: email, phone, Slack
---
Problem:
Loss of Ownership
Solution:
Our Clients take ownership and have access to all aspects of the project & your project is YOURS
---
Problem:
Systems That Don't Scale
Solution:
From initial Scoping and Discovery we ensure your project is scaleable to save you money in the long run
---
Problem:
Abandonment
Solution:
Our success depends on YOUR success. We're here with you through the thick and thin and won't stop until you achieve your goals.
Intimidation
Problem:
Lack of Tech Knowledge
Solution:
We educate and inform our clients. From planning to maintenance we always work to empower and enable you and your team.
---
Problem:
No Plan
Solution:
We offer a tried and true step-by-step blueprint that will guide you through the whole project form beginning to end.
---
Problem:
Scared to Change Your Mind
Solution:
We embrace Agility here at House Trevethan. It allows for flexibility within your project to re-alilgn and re-focus when changes are added mid-project. We will show you how!
---
Problem:
Overwhelming Complexity
Solution:
Technology can be very complex. We break it down into byte-sized pieces and plan accordingly!

Schedule a Complimentary Consultation

We would love to talk with you about your technology needs and how we can help!
Click the link below to schedule your Meet & Greet with our team with no obligation. We'll help you understand what's involved with your project so you can make a better decision about working with us or even one of our competitors.
ROI was immediately apparent!
Amazing team! They make all of your "Il wish there was a way to…" a reality! Budget-friendly, and great listeners – these innovators do not try to shoehorn you into a solution. They listened to my needs and found something that worked specifically for the challenges we were trying to overcome. ROI was immediately apparent!
Joel G.
Director of Operations, IAOM
Wealth of Knowledge and Experience
Allen served as an expert witness on a civil litigation matter handled by my law firm. His wealth of knowledge and industry experience placed us in a superior position and his report provided the detailed analysis and clear opinions needed to persuade.
Matthew Goldstein
Partner at Farhang & Medcoff
Extensive knowledge...
Extensive knowledge of custom web and software solutions for businesses and manufacturing processes. They also develop sports apps. It was fun working with them on marketing the Tucson Tech Talks event. They had the website up in a week! Can't be beat on their internal communication strategies and password security information.
J.S.
Social Media Manager
Get that extra mile!
House Trevethan consistently goes above and beyond to serve their clients. As a photographer whose work is continually evolving, House Trevethan has created and maintained a beautiful website for my business, continually optimizes it for best performance and functionality, as well as taking the time to educate me to be independent in creating blog posts and other updates. To the person, each team member is kind, respectful, and goes "the extra mile" to serve their clients. I am very grateful to House Trevethan.
Kathleen Dreier
Photographer
Kathleen Dreier Photography
Compete with the big boys...
House Trevethan has given the small business owner the ability to compete with the big boys. Want a more efficient, lean and mean array of systems integrated for maximum output? And…. they do it for a fraction of the cost.
Kevin Wood, Realtor
eXp Realty
Focusing on growth...
You're the best! … Thank you so much. You and your whole team there have been outstanding in helping me get this up and running not only cost effectively but time as well. You've really saved my butt in many ways and I can't wait to grow this tool and start focusing on growth. Can't say thank you enough!
Matt Wallace
Stealth Media
Customizing technology...
"Heidi and House Trevethan excel at customization. Everything they do is about customizing your technology for your exact specialty, exact needs and exact goals. Don't waste your resources on technology that doesn't fit. Get a custom product designed just for your business.
Shannon G.- Appraiser
Accredited Appraisal Service Ltd.
Clear timelines...
It's been a great pleasure working with [House Trevethan]. The details of the work were always clear and reasonable timelines were always given with flexibility when required. The future of the company is bright and I would recommend them and appreciate the opportunity to work together with them again!
Jason C.
Contracted Senior Software Developer
Worthwhile work...
"You can do community work in Public Health, and have it be worthwhile work."
"I feel like we won this award because we are working with House Trevethan."
Nidal K.
Doctoral Student in Maternal & Child Health and
Community Engagement Award Winner